Find Therapists, Counselors and Psychologists in Louisville/Jefferson County, Kentucky
Find a therapist in Louisville/Jefferson County, Kentucky that meets your needs. Browse our comprehensive list of affordable and licensed therapists in Louisville/Jefferson County to find a professional specializing in counseling people with stress, anxiety, depression, relationship issues, grief and more.
Fausta Luchini
, MA, LPP,
I'm a Licensed Psychological Practitioner in Kentucky, where I've lived all my life. I have a Master of Arts in Clinical Psychology from Spalding University and over 20 years experience as a therapist. I've worked primarily with adults experiencing depression, anxiety, and difficulty related to past trauma. I've also worked with many people experiencing problems with anger, rapid mood changes, low self-esteem, and relationship issues. I use a strengths based appro
Read More...
---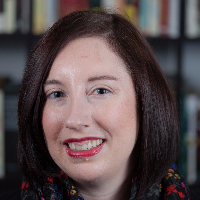 Erin Riedel
, LCSW,
Are you feeling stuck? Are you having trouble reaching your goals, or even figuring out what your goals are? Do you struggle to make meaningful, lasting changes in your life? If you're ready to get a fresh perspective and tap into the strengths you already possess, I would love to work with you. I believe that you are the expert on your own life and are filled with your own wisdom – sometimes you just need help accessing it. I am a licensed clinical social worker in Kentu
Read More...
---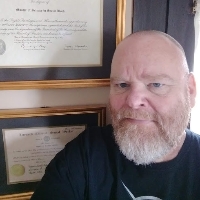 Kenny Davis
, MSSW, LCSW, BC-TMH,
I am an individual and couples counselor having been in the field for over 25 years Additionally, I am a Board Certified TeleMental Health Provider(BC-TMH). A supportive and personalized approach to helping each and every client find their inner strengths to enhance coping to whatever situations may be in your path. Non judgmental and encouraging and a very laid back attitude will be what you will find in our experience together. Whether your bringing struggles with a
Read More...
---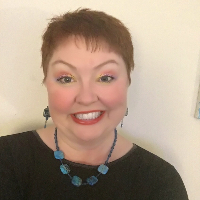 Elisabeth Davis
, LPCC, NCC, BC-TMH,
I am a Licensed Professional Clinical Counselor. I have been licensed in Kentucky since 1997. I am also licensed in Ohio. I am a Board Certified -TeleMental Health Provider. My professional experience is eclectic and wide ranging. I have worked with a diverse range of populations and issues and I have expertise in areas ranging from anxiety and depression to post traumatic stress disorder. I have worked extensively with trauma from physical and sexual abuse, family and r
Read More...
---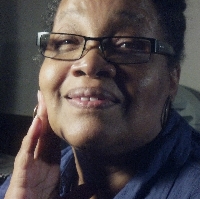 Connie Drew
, LPC,
I consider it my life's work to help heal broken hearts. I am a counselor licensed in North Carolina, Tennessee and Kentucky with over 15 years of experience working as a Cognitive Behavioral Counselor and Life Coach helping those that are hurting to heal. I have worked with clients from all walks of life (including veterans) with a wide range of concerns including depression, anxiety, relationship issues, parenting problems, career challenges, anger management and ADHD. I
Read More...
---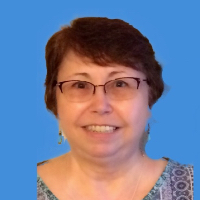 Anne Marie Bryant
, LPC,
Great, you are reaching out because It's so important to get the help you need though me or another counselor. We easily seek out help for our physical problems and it should be the same when we seek out help for our mental health problems. I graduated with a Master's degree in counseling and became a Mental Health Professional as a Licensed Professional Clinical Counselor in Kentucky since 2001 and a Licensed Professional Counselor in Tennessee since 2005. I have experience
Read More...
---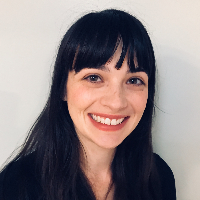 Kristyn Jackson
, PhD, LMFT,
Hi! My name is Kristyn Jackson - I am a licensed marriage and family therapist in the state of Kentucky. I have been working in private practice for the past 7 years with individuals and couples facing a variety of obstacles. My goal is to provide a compassionate and accepting environment in which you can obtain the tools that you need to live a meaningful life while handling whatever obstacles have been thrown your way. Some of the most common issues
Read More...
---
Mental Health Issues and Care Services in Louisville, Kentucky
Louisville, the seat of Jefferson County, is the largest city in the state of Kentucky. After a city-county merger in 2003, Louisville and Jefferson County consolidated their boundaries and governments into what is now known as the Louisville/Jefferson County Metro Government, or Louisville Metro for short.
The United States Census Bureau estimates Louisville Metro's 2017 population at a little over 620,000  residents. The Census Bureau also reports that the median household income in Louisville is $46,881. While this number is consistent with the median for the state of Kentucky, it is significantly lower than the median household income for the entire United States, which is estimated at a little over $55,000. This statistic is in turn indicative of the higher percentage of people living in poverty in the Louisville Metro area (17.7%) as compared to the national average (12.7%). These statistics are concerning as people with low income, especially those living below the poverty line, typically have limited or no access to healthcare, including mental health services.
Louisville/Jefferson County, Kentucky Mental Health Statistics
As reported in a Fact Sheet published by NAMI, the National Alliance on Mental Illness, around 61.5 million adults, or 1 in 4 Americans experience some type of mental health issue annually. While serious mental illnesses, such as schizophrenia, bipolar disorder and major depression affect only 13.6 million Americans combined, anxiety disorders are much more prevalent. NAMI reports that 42 million people are living with illnesses such as phobias, PTSD (posttraumatic stress disorder), OCD (obsessive-compulsive disorder), and panic disorder.
The 2017 Health Equity  Report for Louisville Metro states that 13.3% of adults in the area reported having 14 or more days of poor mental health in a month. The report also focuses on other related areas of concern such as the death rates in the area caused by suicide and drug and alcohol use. In the period from 2011 to 2015, there were 584 deaths caused by suicide and 1,356 deaths caused by drug and alcohol in the Louisville Metro.
The report also discusses the socioeconomic factors that play role in the state of mental health in this community, including low education, unemployment, exposure to violence, housing quality, air quality, availability of recreational spaces, and last but not least, the shortage of mental health professionals in the area.
Availability of Mental Health Care in Louisville Metro, Kentucky
The lack of adequate mental health care in the area is best illustrated by the fact that the Louisville Metro Department of Public Health and Wellness does not provide mental health services as reported on their website.
The department instead refers citizens to Metro United Way and Centerstone (formerly known as Seven Counties Services), a local not-for-profit mental health organization providing treatment and services to community members suffering from mental illnesses, behavioral disorders, addictions, and developmental disabilities.
Another local resource is The Cardinal Success Program at Nia Center.  Created as a partnership between the University of Louisville's College of Education and Human Development, the Department of Counseling and Human Development, and the west Louisville community, the program offers psychology counseling and services performed by graduate-level students.
The National Alliance on Mental Illness (NAMI) of Louisville also provides mental health services to the local community. Additionally, the organization has compiled an extensive list of local and nationa mental health resources, such as hotlines, and counseling, substance abuse, and supportive housing information.
The Importance of Finding a Mental Health Professional
Mental and behavioral disorders have a detrimental impact to all aspects of life. Individuals suffering from illnesses such as schizophrenia, depression, and bipolar disorder can experience difficulties with sustaining employment, completing education, and maintaining relationships. With counseling and treatment however, many patients are able to lead normal lives.
While being especially selective is somewhat difficult when there is a shortage of mental care options, it is still important to make the following considerations:
The provider's experience with your specific condition or disorder
The provider's reputation amongst patients and colleagues in the community
Your personal level of trust and comfort with the counselor
The availability of free mental care services or insurance acceptance
Location, office hours and availability of appointments
Our directory of mental health services and providers in the Louisville/Jefferson County area was designed to help you find the right professional or organization, should you or a loved one need treatment, counseling or support. Our mission is to help individuals of all walks of life achieve good mental health.