Find a Therapist in Nevada
Finding a professional therapist you can trust can be challenging. That's why we've created this directory, allowing you to find and connect with Nevada-based therapists that meet your needs. Browse our counselor directory to find licensed therapists in Nevada.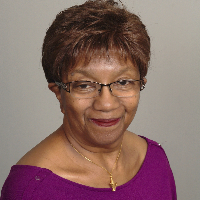 Dr. Elizabeth Nyang
, LCPC
My name is Dr. Elizabeth Nyang. I have a masters degree in counseling from Seaton Hall University and a doctorate degree in counseling psychology from the American School of Professional Psychology. I work with clients (adults and adolescents) that have issues with mental health and/ life issues. I accept clients with depression, anxiety, problems at work, problems within the family, mood disorders, and adjustment issues. I use a cognitive behavioral approach and Gestalt techniques integrated
Read More...
---
Katrina Charlow
, MS, LMFT
My name is Katrina Charlow, and I praise you for taking your first step into finding clarity and solutions in your life. I understand that it takes courage and a sense of vulnerability to reach out for help from a professional. I provide therapy to individuals, couples, and families dealing with relationship conflict, trauma, abuse, depression, anxiety, self-esteem, and cultural adjustment issues. I also offer therapy to children, adolescents, and families experiencing significant behavioral
Read More...
---
Noel Reid
, LCSW
With compassion, awareness of the present moment and non-judgment, I help clients navigate life's challenges. I empower clients to make positive and effective changes needed to reduce stress, decrease anxiety and depression, solve problems and live happier, more meaningful lives. I offer a safe and supportive environment to build insight, develop new coping skills, encourage growth and psychological flexibility and challenge thoughts that are no longer beneficial.
---
Sara Duerksen
, LMFT- Intern
I am competent in developing healthy coping strategies, and facilitating big changes in your life. I have been trained in helping families effectively communicate with each other. I specialize in helping you set new goals to create the life you want to be living.I am a licensed marriage and family therapy intern who helps people work on the problems that affect them in negative ways. My life goal is to always see the good in others and help people see the good in themselves
---
Tina Groves
, MFC and CPC
I am a licensed state intern for Marriage & Family Therapy (MFT) and Clinical Professional Counselling (CPC) in the state of Nevada. I have been practicing as an MFT and CPC intern since 2014. I look forward to working with you and I will do all I can to facilitate and cooperate with you to make your counseling experience safe, positive, and productive.  
---