Find Therapists, Counselors and Psychologists in Las Vegas, Nevada
Find a therapist in Las Vegas, Nevada that meets your needs. Browse our comprehensive list of affordable and licensed therapists in Las Vegas to find a professional specializing in counseling people with stress, anxiety, depression, relationship issues, grief and more.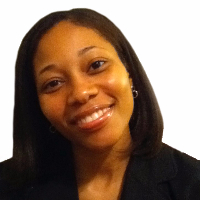 Tina Taylor
, LPC,
Hello, let me be the first to tell you that seeking therapy is a great way to make big changes in your life. I would absolutely love to assist you with making significant changes. You have already taken one step...just keep walking. For over ten years, I have been helping others explore and improve how they relate to the important and necessary people in life. I specialize in relationships and really enjoy couple counseling. I have worked with adult clients on issues rela
Read More...
---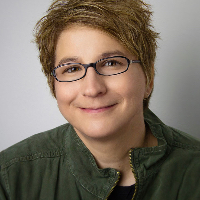 Rebecca Zeleny
, LCSW, MA,
Welcome! Thanks for exploring my profile page. I am a Licensed Clinical Social Worker (LCSW) with 13 years experience. I have worked with individuals, couples, and families in a variety of different settings. As a therapist it is important to me that my clients feel comfortable. You are my top priority. We will work together to find you success, healthy love, creative solutions, well-being, or peaceful resolutions. The approach I take is one whe
Read More...
---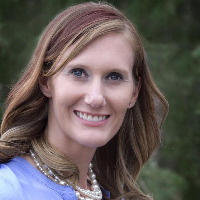 Megan Strauss
, LPC, (Colorado), CPC, (Nevada), CCTP, (Certified, Clinical, Trauma, Professional),
I am a Clinical Professional Counselor (CPC) in Nevada and a Licensed Professional Counselor (LPC) in Colorado. I am also a Certified Clinical Trauma Professional (CCTP). I have worked with clients with a wide range of concerns including depression, anxiety, relationship issues, parenting problems, personality disorders, and persistent mental health problems which affect many aspects of one's life. I also helped many people who have experienced physical trauma or emotional a
Read More...
---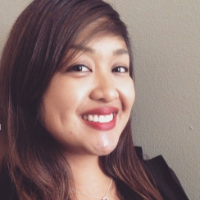 Jeana Alvarado
, LMFT,
Hi there, my name's Jeana Alvarado and I'm a Licensed Marriage and Family Therapist in Nevada. I applaud you on your decision to seek therapy. The hardest parts of this journey can be deciding it's time for help and finding the right therapist. In therapy, I will work alongside you towards your goals. I will help you find the answers you're looking for and the ways to get there. I understand that this can be a difficult process and I'm here to support and guide you through it
Read More...
---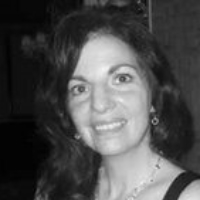 Maya Neal
, MS, LMFT,
Hi! I'm Maya Neal. The help I provide is warm, accepting, compassionate and goal directed. When life's problems begin to feel overwhelming, it's time to talk with a coach who will not only listen, but also help you gain new insights and valuable skills! I teach my clients new ways of thinking, behaving, and communicating, so they can deal effectively with current and future problems. I bet you have a picture in your mind abo
Read More...
---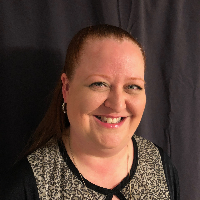 Nicole Thomte
, MS, LMFT,
Welcome! I am a Licensed Marriage and Family Therapist (#01357) in Las Vegas, Nevada. My focus in my practice is to serve those individuals, couples, and families who live outside the confines of dominant society's expectations. I offer affirmative therapy for LGBTQIA+/kink/CNM/polyam/etc persons, using a largely solution-focuse
Read More...
---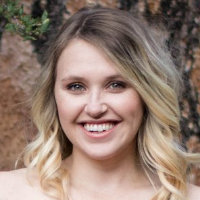 Kiera McGillivray
, MS, LMFT,
Hello! I specialize in trauma/posttraumatic stress disorder, relationship issues, adolescents, sex therapy, and military families and veterans. Additionally, I have experience in anxiety, depression, family conflict, self-esteem, addiction, chronic illness, etc. I graduated from the University of Nevada, Las Vegas with a Master of Science in Marriage and Family Therapy, and am registered with the State of Nevada as a Licen
Read More...
---
Guide to Finding Mental Health Professionals in Las Vegas
Among the big cities in the United States, perhaps Las Vegas is the only one that seems to be the most misunderstood. Over the years, it has become a landmark of the United States of sorts, being known for its entertainment venues. Ask anyone what they think about Las Vegas and they will tell you that there is no shortage of entertainment in the city. They will tell you that there is no way to be bored in the city as there is plenty to do. It is the aspiration of nearly every American adult to visit Las Vegas and get drawn into its endless array of entertainment venues.
There's no question that Las Vegas is a wonderful place to visit to have a good time. But what can be said about the people who live there? Las Vegas has many, many entertainment venues and when you live there, you have access to these entertainment venues all of the time. This increases the temptations of Las Vegas by a very large factor and should be addressed accordingly.
The temptations of Las Vegas and how they affect mental health
There are a few facts about Las Vegas that need to be known, specifically when it comes to their culture, which revolves around entertainment. The first thing that should be known is that many of their casinos offer free alcoholic beverages inside of the building. Many studies have shown that alcohol consumption can affect gambling habits, in that the more alcohol consumed, the worse a gambling habit can get. Alcohol and gambling are also among the worst addictions in history, according to this list.
Seeing as the culture of Las Vegas revolves around entertainment, gambling and alcohol being the most significant, these are things that must be taken seriously as not only do alcohol and gambling serve as common stress reducers for the common person, but they are both seemingly omnipresent in a city such as Las Vegas. Anybody living in Las Vegas needs to understand that gambling and alcohol can affect mental health, and that there is no shame in seeing a mental health specialist when it comes to drinking or gambling habits.
Gambling – An unrecognized but very threatening habit
Not much is said about gambling habits and addictions. A simple "worst addictions ever" search on any given search engine will bring up addictions to substances, but not addictions to things like gambling. Gambling is known as a "process" addiction, meaning it does not necessarily involve a substance. Like sex or stress eating, a gambling habit is an addiction to a feeling. While this is like being addicted to a substance, it is much different. Because of the lack of a substance, the dopamine rush involved in a process addiction is much stronger.
Las Vegas is located in Nevada, which is indisputably the most gambling addicted state of the United States this year. One of the reasons why gambling addiction exists is because it spikes the brain's reward system, which creates a massive rush as well as an obsession with being rewarded. Because there is no real work or effort involved in being rewarded, it is deceptively easy to get sucked into the world of gambling. This is something that certainly warrants seeing a mental health specialist, as gambling is just as damaging as any other addiction.
Other temptations in Las Vegas
While Las Vegas is known for its easily accessible amount of gambling venues, it is also home to a lot more temptations. It is often said that if a person is around too many things that cause stimulation such as the numerous entertainment venues of Las Vegas, it can affect mental health greatly. Being in a place such as this can not only affect somebody's sense of discipline, but can also create a sense of sensory overload in a person where they can exhibit signs of depression as they can compare the things they do for entertainment against others. This can also lead to self-esteem issues.
Where and how to find mental health professionals in Las Vegas
While the city of Las Vegas can be a very enjoyable place to live if you possess the discipline and mental strength necessary to take full advantage of its entertainment venues, there is also a chance that the entertainment venues in Las Vegas can take advantage of you. If you currently live in Las Vegas and you feel like this has happened to you, it would behoove you to explore your options involving mental health specialists.
We provides a database to not only local mental health counselors as well as counselors that can be accessed on the internet from the convenience of your own home or office.