Find Therapists, Counselors and Psychologists in Wichita, Kansas
Find a therapist in Wichita, Kansas that meets your needs. Browse our comprehensive list of affordable and licensed therapists in Wichita to find a professional specializing in counseling people with stress, anxiety, depression, relationship issues, grief and more.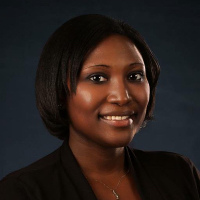 Sohna Shook
, LCPC, LAC, RPT,
I am a Licensed Clinical Professional Counselor, Licensed Addictions Counselor, and Registered Play Therapist in the state of Kansas. I have been licensed and practicing for the last 8 years. I've worked extensively with adults and adolescents managing a variety of issues: depression, stress and anxiety, addictions, trauma and abuse, and many other issues. If you can identify it as an issue that has caused you distress, I've probably treated it. My counseling style is war
Read More...
---
Patricia Lord
, MA, LPC,
I believe everyone has a unique story and it is sharing these stories that I can offer empathy and hope to my clients. I received my Masters of Arts in Marriage, Couple and Family Counseling and my certification as a Play Therapist, and work extensively with adolescents, teens and young adults. My experience includes working with all ages and stages of divorce, co-parenting and step parenting relationships, grief and loss, anxiety, stress and depression, trauma, domestic
Read More...
---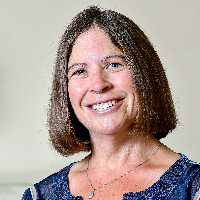 Andrea Levitan
, LPC, CPT,
People who make a deep commitment to themselves to become emotionally healthy are willing to go to the lengths to learn about their emotional selves and to do what is required to release buried emotions. This is often an uncomfortable and difficult journey when you begin, but I promise you great joy once you've gotten over the first few hurdles. Once you make this commitment your journey to identify your issues and release buried emotions will become much easier. To think
Read More...
---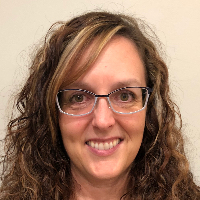 Colleen Recker
, MSW, LCSW, LSCSW,
Hi! I am Colleen and I am a Licensed Clinical Social Worker. Therapy can by a scary choice but, often, it is the right one. I offer various treatment options and we will find the one that works best for you as an individual. I have been in the mental health field for much of my career and in a clinical role for 10+ years. I have experience working in the inpatient mental health, outpatient mental health, and also the community settings. I utilize multi
Read More...
---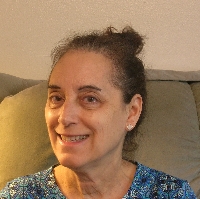 Laurie Sansom
, LPC, LCPC,
I am a Licensed Professional Counselor in the state of Missouri and a Licensed Clinical Professional Counselor in the State of Kansas. I have been working with clients in outpatient settings since 2011. Typical concerns that I have experience with are anxiety and/or depression, relationship issues, marriage counseling, supporting people through separation and divorce, grief and loss, parenting, stress management, PTSD, and support for faith_sym
Read More...
---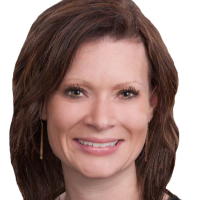 Randee Olive
, LSCSW,
Feeling better IS possible, let's start today! I am here to help YOU do just that. We will focus on your TODAY and work towards a future that includes a happier you. I have been a clinical therapist, and working with people just like you, for 13 years. I received both my bachelors and masters degrees in Social work and since obtaining my clinical license in social work, it has been my goal to lessen the stigma "mental illness" carries by providing c
Read More...
---
Overview of Mental Health in Wichita, Kansas
Wichita is the largest city in the state of Kansas. At the end of 2017 there were 391,586 residents.
Funding issues, along with the stigma attached to mental health, has led to a social crisis in America. Today, most of the nation's cities are facing a significant challenge: How to care for their growing mental health care needs when the resources are not available? Despite these challenges, the city of Wichita has made progress in addressing this dilemma.
The last mental health hospital to be closed in Kansas was the Topeka State Hospital, which was in 1997. The closures were not followed up with investments into community health service centers. Jails and other correctional facilities became the recipients of individuals with mental illness.
Kansas did not expand its Medicaid program (known as KanCare) as the Supreme Court ruled that states had discretion as to whether they wanted to participate in the Affordable Care Act. The result is that those whose income is too high to qualify for Medicaid, but too low to afford private insurance, are left without coverage. One-third of all Kansans, who have a mental illness, fall into this category.
Working toward a Solution
The Kansas Behavioral Risk Factor Surveillance System survey, which was conducted in 2013, revealed that more than 40% of Sedgwick County's residents reported that their physical or mental health prevented them from meeting their self-care needs, from working or engaging in recreation. Budget cuts at the state and federal level have taken their toll on mental health providers, resulting in the county's vulnerable population to fend for themselves.
Innovation by Wichita's mental health providers to address this gap in care is showing results. Comcare has been the leading mental health care provider in Sedgwick County for over 20 years and is the state's largest agency for community mental health. Recognizing the need to improve access to care, it has restructured its operations to provide coordinated care by forming the Community Crisis Center (CCC).  CCC's "one-stop shopping" approach toward delivering services includes the following:
A crisis hotline for people who are struggling with mental health issues. The line is staffed 24 hours a day and seven days a week. They receive 70,000 calls a year.
Sobering and detox units which allow those with substance abuse issues to get sober and then seek counseling and other support services within the same location.
A 23-hour crisis observation unit which provides individuals with a safe place to handle their immediate mental health issues. Individuals are assigned a therapist who can determine if higher levels of care are required.
The CCC is also a valued partner for law enforcement. They can bring someone to the center and resume their patrol within 15 minutes or less, a significant time-saver when compared to the wait time in a hospital emergency room. When considering all the ways that mental health issues cost the community, a study by Wichita State University concluded that CCC had saved Wichita between $17-24 million.
E-Counseling provides a directory of therapists in the Wichita area as well as for other parts of the country. We invite you to visit E-Counseling to find a qualified professional to serve your mental health needs.